Teddy Bears and Little Friends: The films of "Nanny" Lynn Ochberg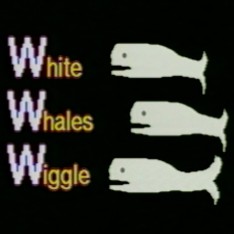 Sunday January 22, 2023, 1:00 pm
At 2220 Arts + Archives, 2220 W. Beverly Blvd., Los Angeles CA 90057
In person: James Thacher, Sam Gurry
Over Zoom: Lynn Ochberg
Tickets: $12 general, $8 students/seniors, free for Filmforum members
At https://link.dice.fm/leace1b37492
Masks are still required at Filmforum shows - N95 or KN95.
An internet mystery solved at last.
Thirty years ago, VHS tapes containing striking Commodore Amiga animations started showing up at parties, micro cinemas, and living rooms across the country. Each copy was made to satisfy the audience's thirst for more of these narratively diverse films showcasing fairy tales, dinosaurs, consumption, play, politics, and even the Bosnian War. Those holding their tapes were left hungry in their pursuit of figuring out the true identity of its creator, Nanny Lynn. In the late 2010s, renewed interest led to the discovery of Lynn Ochberg, an Octogenarian Grandmother living in Florida whose oeuvre of animated wonders was created for her grandchildren.
Ochberg's work contains a legato sincerity with a patient narration of the artist herself grounding each work. Her films evoke being wrapped in the crock of her arms, worlds unfolding with hums, both human and analog. Ochberg's films featured her grandchildren, rendered in her surreal, digital realism, alongside figures from her family's life, including neighbors, doctors, and close friends. She is cited as a direct inspiration by a generation of animators including Paperrad. While the films themselves were never meant for widespread consumption, Lynn is delighted by the recent interest and ongoing restoration of her work.
Filmforum is excited to showcase a program of Lynn Ochberg's animated films. Following the program, there will be a Q&A with Ochberg and animator James Thacher. Thacher was instrumental in discovering Nanny Lynn's true identity and works with Ochberg to preserve and distribute her work.
Total Program Length approx. 60 minutes
Notes and Program by Sam Gurry. Thanks to James Thatcher & Lynn Ochberg.
Lynn Ochberg, born 1943 in Philadelphia, PA, grew up in the Pine Barrens of South Jersey. She attended Harvard, Johns Hopkins, Goucher, Georgetown, and Stanford Law. Ochberg married her husband, Frank, in 1962 and had two sons and two daughters. Following a career in real estate, Ochberg worked in both municipal politics and made maple syrup sold at local farmers markets for several decades. When she lost elections, she would volunteer with the American Red Cross disaster service, creating computer generated cartoon stories.
Outside of her work, Lynn drew, painted, and carved wooden sculptures and furniture until the mid 1980s. Following her Mandarin studies at Michigan State University, she studied in China where she fell in love with silk embroidery which has comprised the bulk of her artistic focus since then.
Her hobbies include "reading history, doing water aerobics every day, and cooking something new every night".
James Thacher is a moving image artist based in Brooklyn. He utilizes hand-made animation techniques to explore ideas of vision, memory, and historical struggle.
The Chartreuse Crayon Adventure
1994, Sound, 5m, Digital, World Theatrical Premiere
A fairy tale for Ochberg's grandchildren, Dylan and Jake. Using their new crayons, the boys imagine a new world to explore. The detailed backgrounds of the forest evoke Ochberg's still work and embroidery. Each pixel is woven like thread, creating lush tapestry like environments for the protagonists to get lost, temporarily, in.
Teddy Bear and Little Dog go into the Woods
1994, Sound, 6m, Digital, World Theatrical Premiere
Another imagined adventure following the recurring Teddy Bear character. This iteration features striking abstracted splashes and morphed flight. It's amongst the darker pieces that Ochberg created, with Disney-like crooked branches and untoward animal behavior.
La Petite Moufette
1995, Sound, 6m, Digital, World Theatrical Premiere
Dylan meets Ludwig Bemelmans's Madeline and Miss Clavel. The end credits are written live by the stylus, inserting Ochberg's hand directly onto the frame.
Jake and the Peanut Butter
1995, Sound, 6m, Digital, World Theatrical Premiere
Jake meets a variety of people on his way to school including several references to Ochberg's friends and family, a recurring feature of her work. Using her classic "bedtime story voice", Ochberg occasionally sought out making her stories as simple as possible as to encourage her grandchildren to drift off to sleep.
The Story of Srebrenica
1996, Sound, 23m, Digital, World Theatrical Premiere
Amongst the most infamous of Ochberg's films, The Story of Srebrenica features time travel, fairy tale figures, and a lengthy narrative. Created during the mid 1990s amidst the Bosnian War, Ochberg used the name Srebrenica, in part, to teach her grandchildren how to pronounce the name of the town where the atrocities occurred. Ever interested in politics and empathy, Ochberg sought to inspire an interest in both at home.
Srebrenica references previous Ochberg work, Princess Emiluma, creating in-jokes for her family in the know.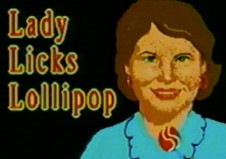 Alphabet Movie
1994, Sound, 6m, Digital, World Theatrical Premiere
Learning your ABCs the Nanny Lynn way. Set inside a black void, the objects and persons depicted have an organic animated stiltedness that embraces the digital tweening of the Commodore Amiga.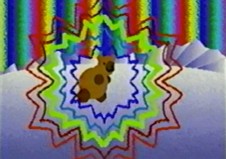 The Heavy Metal Teddy Bear
1994, Sound, 7.5m, Digital
Inspired by a song that spontaneously came into her head, the eponymous bear eats his way across the Canada and the Northern United States. Nobody gets hurt.