Ruhr, by James Benning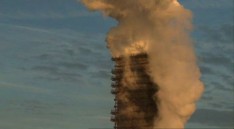 UCLA Film & Television Archive and the Hammer Museum present
Contested Landscapes: Three Digital Features by James Benning
Program 1: Ruhr
Co-presented by Los Angeles Filmforum
Friday March 4, 2022, 7:30 pm
At the UCLA Film & Television Archive , Billy Wilder Theater, Hammer Museum
https://www.cinema.ucla.edu/events/2022/03/04/ruhr
In-person: filmmaker James Benning, Steve Anker
Screenings are free; Register in advance
Ruhr: https://www.eventbrite.com/e/ruhr-2009-tickets-223063437747
Stemple Pass: https://www.eventbrite.com/e/stemple-pass-2009-tickets-223065072637
The United States of America: https://www.eventbrite.com/e/the-united-states-of-america-2021-tickets-223070358447
"The artist is someone who pays attention and reports back."—James Benning.
In recognition of James Benning's 50 years as the creator of singular and uncompromising films, videos and installations, the UCLA Film & Television Archive and the Hammer Museum present a weekend of three features that span the artist's years of working with digital technology. Beginning with Ruhr (2009), a penetrating study of Germany's primary industrial region and continuing with Stemple Pass (2012), a portrait of revolutionary social outsiders, the weekend concludes with the U.S. premiere of a major new piece, Benning's THE UNITED STATES OF AMERICA (2021). Long considered a consummate craftsman of 16mm film, James Benning transitioned to digital technology in 2009, quickly achieving a comparable level of mastery with this new medium. Throughout the decades, the artist is best known for elegantly framed landscape studies—built upon rigorous conceptual and formal structures—that slowly and subtly become fields of evidence and revelations of discovery. Indefatigable for five decades, Benning has produced over 30 feature-length films and videos as well as numerous shorts and museum installations that deal with the perception of reality and underlying social implications. Each Benning film becomes an encounter with time and the unexpected in ways that can only be achieved through cinema.
In conjunction with this program, James Benning will be showing further work at two locations in the Los Angeles area. His recent film on Paradise Road (2020) will be on view throughout March at O-Town House. Second, in collaboration with neugerriemachneider, Berlin, Benning's new and expansive project ALABAMA (2019-2021) will be on view to the public for three consecutive weekends in March in his home in Val Verde. For further information please visit: www.o-townhouse.art —Steve Anker
James Benning will appear in person at every screening in this series.
Program curated by Steve Anker and James Benning.
Special thanks to the Archive's community partner: Los Angeles Filmforum
----------------------
Los Angeles Filmforum screenings are supported by the Los Angeles County Board of Supervisors through the Los Angeles County Department of Arts & Culture, the Department of Cultural Affairs, City of Los Angeles, the National Endowment for the Arts, the Mike Kelley Foundation for the Arts, the California Community Foundation, and the Academy of Motion Picture Arts & Sciences. We also depend on our members, ticket buyers, and individual donors.
Los Angeles Filmforum is the city's longest-running organization dedicated to weekly screenings of experimental film, documentaries, video art, and experimental animation. 2022 is our 47th year.
Memberships available, $40 Student $75 Individual, $125 Dual, or $225 Silver Nitrate
Contact us at lafilmforum@yahoo.com.
Find us online at http://lafilmforum.org.
Become a fan on Facebook and follow us on Twitter @LosAngFilmforum!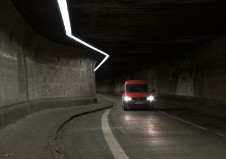 Ruhr (2009)
2009, Digital, color, sound, 121 min. Director: James Benning
In-person: filmmaker James Benning, Steve Anker.
James Benning, one of the most fascinating figures in American independent cinema, makes his eagerly awaited entrance into the digital realm with absolutely stunning effect. Ruhr—which is also the first film Benning has shot entirely outside the United States—is a meditation on the notion of terra incognita. Faced with the unfamiliar landscape of Germany's Ruhr Valley, the cradle of heavy industry in that country, and a new medium, he turns the film into a process of slow discovery. As Benning uses HD to continue his exploration of duration in seven masterfully composed shots, minute events and nuances of changing light suggest a complex balance between permanence and mutation in the Ruhr's industrial landscapes, marked, not least, with the ubiquitous presence of immigrant labor. —Bérénice Reynaud, REDCAT