Ism, Ism, Ism: A Tribute to Fernando Birri - ORG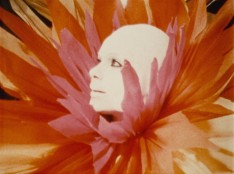 Tuesday, January 16, 2018, 7:30pm
Los Angeles Filmforum and Acropolis Cinema presents
Ism, Ism, Ism: A Tribute to Fernando Birri - ORG
At the Downtown Independent, 251 S Main St, Los Angeles, CA 90012
INFO: www.lafilmforum.org, 323-377-7238
Fernando Birri, an Argentinian filmmaker often considered the father of Third Cinema, or the new Latin American Cinema, passed away at 92 on December 28, 2017––the end of an epoch for Latin American cinema. ORG is the work in which he took the next step, trying to synthesize militant cinema and formal experimentation. Los Angeles Filmforum and Acropolis Cinema were already planning to screen the film as part of "Ism, Ism, Ism: Experimental Cinema in Latin America," but now the screening takes on greater significance as a tribute to this most significant filmmaker and theorist.
ORG is a colossal, nearly three-hour long film that's only rarely been screened since it premiered at the 1979 Venice Film Festival. Beginning with his debut film Tire Dié, Birri, who was also a poet, painter, teacher and film school founder, became a key figure in Latin American cinema. For Birri, ORG was the result of his experience of exile in Italy: "The film is a nightmare with closed eyes because it counts among the most terrible moments of my life, my second exile, which lasted a very long time." The story of ORG is based on the same ancient Indian legend that Thomas Mann also drew on for his story "The Transposed Heads." But above all, ORG is an experiment in perception that features over 26,000 cuts and some 700 audio tracks. The film was partly funded by leading actor Mario Girotti, better known as Terence Hill. Viewing ORG today provides a kaleidoscopic insight into the experimental, aesthetic and political trends of the 1970s.
Los Angeles premiere of a new digital restoration! About the restoration: The original cut of ORG remained almost invisible and inaccessible since its premiere in the 1979 Venice Film Festival. Only a 104-minute abridged version was accesible to the public until Arsenal's "Living Archive" project and the group "Entuziazm" worked to bring back this astonishing digital restoration of the original 177 minute version.
Tickets: Available in advance from Brown Paper Tickets at https://birriorg.bpt.me  or at the door.
Screening:
ORG, Fernando Birri, 1967-78, Color, Sound, DCP, 177 Minutes, Italy
This screening is part of Los Angeles Filmforum's screening series Ism, Ism, Ism: Experimental Cinema in Latin America (Ismo, Ismo, Ismo: Cine experimental en América Latina). Ism, Ism, Ism is an unprecedented, five-month film series—the first in the U.S.—that surveys Latin America's vibrant experimental production from the 1930s through today. Revisiting classic titles and introducing recent works by key figures and emerging artists, Ism, Ism, Ism takes viewers on a journey through a wealth of materials culled from unexpected corners of Latin American film archives. Key historical and contemporary works from Argentina, Brazil, Bolivia, Chile, Colombia, Cuba, Ecuador, México, Paraguay, Perú, Uruguay, Venezuela, Puerto Rico and the United States will be featured. Many of the works in the series are largely unknown in the United States and most screenings will include national and area premieres, with many including Q&A discussions with filmmakers and scholars following the screening. The film series will continue through January 2018 at multiple venues, organized by Filmforum. www.ismismism.org
Ism, Ism, Ism is accompanied by a bilingual publication, Ism, Ism, Ism / Ismo, Ismo, Ismo: Experimental Cinema in Latin America (Jesse Lerner and Luciano Piazza, editors, University of California Press, 2017) placing Latino and Latin American experimental cinema within a broader dialogue that explores different periods, cultural contexts, image-making models, and considerations of these filmmakers within international cinema. Available worldwide, https://www.ucpress.edu/book.php?isbn=9780520296084.
Ism, Ism, Ism is part of Pacific Standard Time: LA/LA, a far-reaching and ambitious exploration of Latin American and Latino art in dialogue with Los Angeles. Explore more at www.ismismism.org, lafilmforum.org, and www.pacificstandardtime.org.
Lead support for Ism, Ism, Ism is provided through grants from the Getty Foundation.
Significant additional support comes from the Andy Warhol Foundation for Visual Arts, the National Endowment for the Arts, and the Mike Kelley Foundation for the Arts.
Pacific Standard Time is an initiative of the Getty. The presenting sponsor is Bank of America.
---------------------------
This program is supported by the Los Angeles County Board of Supervisors through the Los Angeles County Arts Commission; the Department of Cultural Affairs, City of Los Angeles. We also depend on our members, ticket buyers, and individual donors.
Los Angeles Filmforum is the city's longest-running organization dedicated to weekly screenings of experimental film, documentaries, video art, and experimental animation. 2018 is our 43rd year.
Coming Soon to Los Angeles Filmforum:
Jan 11 – Thurs, 7:00 pm - Estrellas de ayer: Latin Camp – at MOCA
Jan 12 - Fri, 8:00 pm - Juan Carlos Alom  - at EPFC
Jan 12-14 - Juan Carlos Alom workshop - at the Echo Park Film Center
Jan 14 – Sun, 7:30 pm - Juan Carlos Alom  - at the Echo Park Film Center
Jan 16 – Tues, 7:30 pm - Fernando Birri's ORG – at the Downtown Independent (co-presented with Acropolis Cinema)
Jan 19 – Fri, 7:30 pm - Super 8 films, with Pablo Marin, guest – at the UCLA Film & TV Archive
Jan 20 – Sat, 3:00 pm  - Meta Cinema (Luis Ospina guest)– at the UCLA Film & TV Archive
Jan 20 – Sat, 7:30 pm - Luis Ospina – at the UCLA Film & TV Archive
Jan 21 – Sun, 3:00 pm - Misreadings & Book launch -– at the UCLA Film & TV Archive
Jan 21 – Sun, 7:30 pm – Films by Narcissa Hirsch (Federico Windhausen guest) – at the UCLA Hammer  Museum
Jan 28 – Sun, 7:30 pm –Bilingual Aesthetics: Negotiations Between Languages
Memberships available, $70 single, $115 dual, or $50 single student
Contact us at lafilmforum@yahoo.com.
Find us online at http://lafilmforum.org.
Become a fan on Facebook and follow us on Twitter @LosAngFilmforum!