The Festival of (In)appropriation #9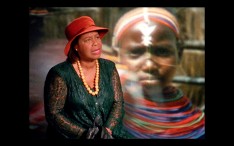 Los Angeles Filmforum presents
The Festival of (In)appropriation #9
At the Spielberg Theatre at the Egyptian, 6712 Hollywood Blvd., Los Angeles CA 90028
Curator Greg Cohen with filmmakers Tony Gault and Roger Beebe in person!
Whether you call it collage, compilation, found footage, détournement, or recycled cinema, the incorporation of already existing media into new artworks is a practice that generates novel juxtapositions and new meanings and ideas, often in ways entirely unrelated to the intentions of the original makers. Such new works are, in other words, "inappropriate." This act of (in)appropriation may even produce revelations about the relationship between past and present, here and there, intention and subversion, artist and critic, not to mention the "producer" and "consumer" of visual culture itself. Fortunately for our purposes, the past decade has witnessed the emergence of a wealth of new audiovisual elements available for appropriation into new works. In addition to official state and commercial archives, resources like vernacular collections, home movie repositories, and digital archives now also provide fascinating material to repurpose in ways that lend it new meaning and resonance.
Founded in 2009 and curated by Jaimie Baron, Lauren Berliner, and Greg Cohen, the Festival of (In)appropriation is a yearly showcase of contemporary, short (20 minutes or less), audiovisual works that appropriate existing film, video, or other media and repurpose it in "inappropriate" and inventive ways. This year's program features an astonishing variety and complexity of moving-image appropriation art, including a riotous YouTube reaction video mash-up, an exquisite found-footage ready-made, a queer-Asian-American homage to Hollis Frampton, several sublime works of cut-out animation, and a pseudo-documentary (or is it?) about the lost work of an early-Soviet scientist dedicated to the exploration of "human mental projection."
Watch this conversation about Festival of (In)appropriation #8 between Curator Greg Cohen and film scholar Constance Penley at UCSB's Carsey-Wolf Center (10/27/2016): https://vimeo.com/191083847
Read this review of Festival of (In)appropriation #7 (2015) in Artillery magazine: http://artillerymag.com/festival-inappropriation-7/
Check out this interview by Laura Wissot with curators Jaimie Baron and Greg Cohen in Filmmaker magazine: http://filmmakermagazine.com/84086-the-festival-of-inappropriation-6-at-los-angeles-filmforum/ - .Uv6Qlf0dq89
Tickets: $10 general admission; $6 students (with ID)/seniors; free for Filmforum members.
Tickets available at http://bpt.me/2821061 or at the door
For more event information: www.lafilmforum.org, or 323-377-7238
Visit the Festival of (In)appropriation at https://festivalofinappropriation.com/
Lying Women
By Deborah Kelly (Australia, digital video, color, sound 2016, 03:56)
Semiotics of Sab
By Tina Takemoto (USA, digital video, b/w, sound, 05:35)
Halimuhfack
By Christopher Harris (USA, 16mm transferred to digital video, color, sound, 2016, 4:00)
Take Me to Pemberley
By Daniela Zahlner (Austria, digital video, color, sound, 2015, 02:00)


Every Feature Film On My Hard Drive, 3 Pixels Tall and Sped Up 7000%
By Ryan Murray (USA, digital video, color, sound, 2013, 3:29)
Actual Case History
By Tony Gault (US, 16mm transferred to digital video, color, sound, 2015, 09:00)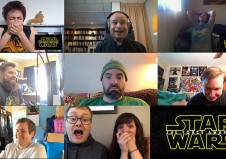 Official Teaser #2 Reaction!!!
By Kevin McCarthy (US, digital video, color, sound, 2016, 6:30)
Sneeze
By Yunjin Woo (USA, 16mm/found footage transferred to digital video, color, sound, 2015, 05:11)
A Place I've Never Been
By Adrian Flury 
(Switzerland, digital video, color, sound, 2015, 04:40)
[sic] series
By Roger Beebe (US, 16mm transferred to digital video, color, sound, 2014, 04:25)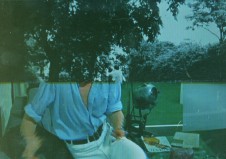 Somebody was Trying to Kill Somebody Else
By Benjamin Verhoeven (Belgium, digital video, color, sound, 2014, 06:11)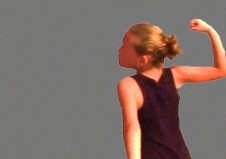 Cut Out
By Guli Silberstein (Israel/Palestine, digital video, color, sound, 2014, 04:19)
Ektoplasmic Vision
By Ricardo Salvador (Spain, Super-16mm transferred to digital video, b/w & color, sound, 2016, 09:40)
The Neutral Zone
By LJ Frezza (USA, digital video, color, sound, 2015, 06:40)
Doppelgänger
By Tasman Richardson (Canada, digital video, b/w & color, sound, 2016, 14:25)