If I Were Any Further Away I'd Be Closer to Home: A collection of films by Rajee Samarasinghe
Sunday, July 17, 2022, Doors open at 6:30, showtime at 7:30pm, followed by a reception after
At 2220 Arts + Archives, 2220 W. Beverly Blvd., Los Angeles CA
Rajee Samarasinghe in person!
Tickets: $12 general, $8 students/seniors, free for Filmforum members available at DICE
We are thrilled to present the first solo show of films by Rajee Samarasinghe in Los Angeles. Between the spaces and places of Sri Lanka and Los Angeles, Samarasinghe's body of films stunningly unfold the liminal space between the mystery of filmmaking and the magic of being while at the same time, in his words, "often navigate the terrain of memory, migration, and impermanence." Join us after the films for a conversation between Samarasinghe and fellow filmmaker Mike Stoltz. The screening will be followed by a reception on the outdoor patio with Sri Lankan snacks and Tarot card readings by Delini Malka Samarasinghe, who appears in the films and, is the filmmaker's sister.
Rajee Samarasinghe was born and raised amidst the decades-long civil war in Sri Lanka. He later left for the United States where he is now based. He received his BFA from the University of California San Diego and his MFA from the California Institute of the Arts. Much of his work examines sociopolitical conditions in Sri Lanka through the scope of deconstructing ethnographic practices and the colonial gaze in contemporary media.
Rajee Samarasighe was listed as 25 New Faces of Independent Filmmaking by Filmmaker Magazine in 2020.
Gimhanaye Netra / ගිම්හානයේ යනත්‍ර / The Eyes of Summer
(2020 / HD / 15:00 / 2.39:1 Anamorphic / 5.1 Surround Sound / Sinhala / Sri Lanka)
In a small and remote hamlet in Southern Sri Lanka, a little girl develops a curious friendship with a spirit who lives in an abandoned house. This film was shot in my mother's village in Southern Sri Lanka—shortly after the civil war in 2010. Collaboratively developed with members of my family there, a narrative was improvised around an investigation into my mother's interactions with spirits in the community during her childhood. Landing somewhere between horror fiction and "spectral" ethnography, the film describes a population reeling from devastations of the past, where distinctions between the living and the dead are thinning, and foreign influences loom over Sri Lanka's commercial, economic, and media infrastructure.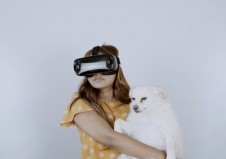 Show Me Other Places
(2021 / Super 16mm, 16mm, 4K, & HD / 11:24 / 16:9 / Stereo / Sri Lanka & United States)
*Los Angeles Premiere
At the center of this film is a Sri Lankan woman accessing other places in digital form, while situated in her own physical reality. Navigating through a multitude of spaces from the natural world to man-made environments as well as virtual planes, traditional relationships between the creator, the tool, and the subject are questioned, shattered and reconstructed. Reflecting on my own practice as a filmmaker working in non-fiction, the film takes a collage-like approach to examining issues around representation, verisimilitude, the ethnographic image, and the limitations of the form itself. Shot on seven different cameras (and a video synthesizer) on both film and video over the course of a decade in Sri Lanka, China, and the United States, I delve into some of my fundamental curiosities as a filmmaker.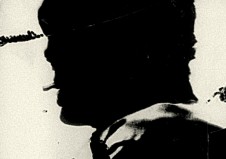 The Spectre Watches Over Her
2016 / 16mm to HD / TRT 13:53 / AR 4:3 / Silent / Sri Lanka & United States
*Los Angeles Premiere
A reaction to the seminal text by Swiss anthropologist Paul Wirz entitled Exorcism and the Art of Healing in Ceylon, this high contrast hand processed film considers a history of colonialism and ethnographic practices in South Asia. At my mother's village, I restaged an exorcism once performed on her in the early 1960s when she was a little girl. Possessed by the lecherous entity known as the Kalu Kumara, the Sanni Yakuma healing ritual was performed over a 12-hour period.
The Exile / පිටුවහලයා / Piṭuvahalayā
(2010-2018 / HD / 7:49 / 2.66:1 Anamorphic / Silence & Stereo Sound / Sri Lanka & United States)
*Los Angeles Premiere
Shot improvisationally in 2010, shortly after the end of the Sri Lankan civil war, this film takes a lyrical approach to examining recent history and the process of reconstruction in the post-war era. The visions of an exile are carried through an immoral silence, to an end both dubious and bittersweet.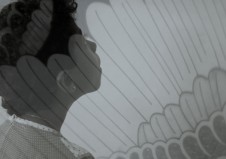 Agantukayan / ආගන්තුකයන්ත / Strangers
(2022 / HD / TRT 10:53 / 2.39:1 Anamorphic / Stereo Sound / Sri Lanka & United States)
*Los Angeles Premiere
As a child, my mother was sent away to live with other relatives for a number of years, away from her own parents and siblings. This footage was shot shortly after the civil war in Sri Lanka on the occasion of my mother's long-delayed reunion with Kamala, the aunt she lived with during that time. Kamala was living a life of solitude at this point and has now since passed away—this film is dedicated to her.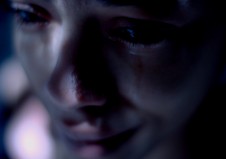 everyday star
(2018 / HD / 9:09 / 2.39:1 Anamorphic / Silent / Sri Lanka, United States, & China)
*Los Angeles Premiere
Everyday states of being and decay are observed through the infinite scope of the cosmos and the restorative light which emanates from it, driving cinematic and photographic impulses. Inspired by the act of watching light shine through a window onto my father's infirmed body every day during a vicious and prolonged illness which ultimately led to his death in 2008.
If I Were Any Further Away I'd Be Closer to Home
2010-2016 / HD / TRT 14:30 / AR 2.66:1 Anamorphic / Silent / Sri Lanka & United States
A silent poem reflecting on the place of my mother's birth and her first traces on earth. A generational portrait of South Asian "makers" becomes a perceptual voyage into memory, experience, and touch.