Ism, Ism, Ism: Dark Matter: Collective, Singular and Parodic Resistance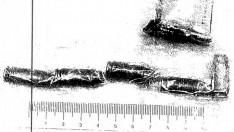 Berkeley Art Museum Pacific Film Archive and Los Angeles Filmforum Present
Ism, Ism, Ism: Dark Matter: Collective, Singular and Parodic Resistance
Tues - Thursday, September 29 – October 1, 2020, All Day Online
Via Berkeley Art Museum • Pacific Film Archive, Berkeley
https://bampfa.org/event/dark-matter-collective-singular-and-parodic-resistance
Livestream Conversation with co-curator Jesse Lerner and filmmakers Zigmunt Cedinsky, and Bruno Varela
Wednesday, September 30, 8:30 PM PDT
For more information: 323-377-7238 or 510-642-0808
Watch this program on your TV, computer, or mobile device through our streaming partner, Eventive, beginning September 29, 2020
Created during and between military coups, civil wars, diverse authoritarian regimes, and invasions led by the United States, experimental cinema in Latin America has not escaped the impact diverse forms of social upheavals and violence. In many of these contexts, resistance, even social commentary, can be a precarious, even dangerous, project, and tonight's program surveys some of these expressions. In the war-torn El Salvador of 1980, the collective "Los Vagos" shot documentaries and one fiction film, Zona intertidal, a poetic treatment of the politically motivated assassination of a leftist professor by death squads. In 2014, in the town of Iguala, in Southern Mexico, 43 students from a rural teachers' comllege were detained by the military and handed over to a local criminal organization. Forensic specialists have only been able to identify the remains of two of the students among the numerous mass graves excavated during the ensuing search for clues to their disappearance, a process which Bruno Varela comments upon in Materia Oscura (2016). Zigmunt Cedinsky takes a satirical approach in La Guerra sin fin (I'm very Happy) (2006), while the Colombian filmmaker Camilo Restrepo's Impresión de una Guerra (2015) visits textile factories, tattoo parlors, print shops, and punk rock concerts to offer up an essayistic reflection on the lasting legacies of decades on his homeland.
Tickets: Rental fee: $12; discounted fee for BAMPFA members: $8. You will need to log in or create an Eventive account. Members: to receive your discount, you must log in to Eventive with the same email address you use to receive BAMPFA member communications. https://watch.eventive.org/bampfa/play/5f4d714668a05b005b0447a2
This screening is part of Los Angeles Filmforum's screening series Ism, Ism, Ism: Experimental Cinema in Latin America (Ismo, Ismo, Ismo: Cine Experimental en América Latina). Ism, Ism, Ism is an unprecedented film series —the first in the U.S.—that surveys Latin America's vibrant experimental production from the 1930s through today. Revisiting classic titles and introducing recent works by key figures and emerging artists, Ism, Ism, Ism takes viewers on a journey through a wealth of materials culled from unexpected corners of Latin American film archives. Key historical and contemporary works from Argentina, Brazil, Bolivia, Chile, Colombia, Cuba, Ecuador, Mexico, Paraguay, Peru, Uruguay, Venezuela, Puerto Rico and the United States are featured. The online screenings in Fall 2020 will conclude the touring portion of Ism, Ism, Ism. www.ismismism.org
Ism, Ism, Ism is accompanied by a bilingual publication (from University of California Press) placing Latino and Latin American experimental cinema within a broader dialogue that explores different periods, cultural contexts, image-making models, and considerations of these filmmakers within international cinema.
Ism, Ism, Ism was originally part of Pacific Standard Time: LA/LA, a far-reaching and ambitious exploration of Latin American and Latino art in dialogue with Los Angeles that occurred in 2017-18. Explore more at www.ismismism.org

Lead support for Ism, Ism, Ism is provided through grants from the Getty Foundation.
Significant additional support comes from the Andy Warhol Foundation for Visual Arts, the National Endowment for the Arts, and the Mike Kelley Foundation for the Arts.
Promotional Support for these online screenings from WNDX Festival of Experimental Film, Winnipeg; Experiments in Cinema, Albuquerque; Lightbox Film Center, University of the Arts, Philadelphia.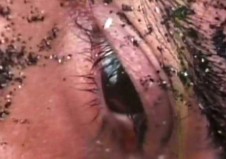 Zona intertidal (Intertidal Zone)
By Grupo Los Vagos
1980, 14 min, 16mm, color, sound, El Salvador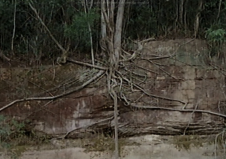 Tristezas (Sorrows)
By Paz Encina
2016, 7 min, digital, color, sound, Paraguay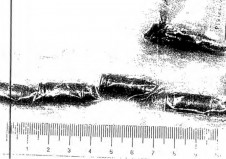 Materia Oscura (Dark Matter)
Bruno Varela
2016, 8 min, digital, b&w and color, sound, Mexico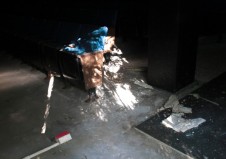 Post-Military Cinema
Beatriz Santiago Muñoz
2014, 11 min., HD video, color, sound, Puerto Rico.
Post-Military Cinema was shot in Ceiba, Puerto Rico in a cinema that was once part of the now decomissioned Roosevelt Roads US Naval Base. The entire mechanism (light, audience, projected image, sound) and the idea of cinema are a frame through which to make visible the new event now taking place. A beekeeper manages the bees that are part of the soundtrack. The afternoon light streams into the theater for 45 minutes to an hour everyday and projects images of the forest that has grown in the 10 years since the closing of the base.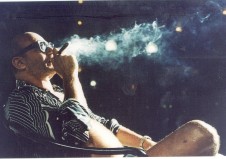 La Guerra sin fin (I'm very happy) [The Unfinished war (I'm very happy)]
Zigmunt Cedinsky
2006, 7:30 min, 35mm, color, sound, Venezuela.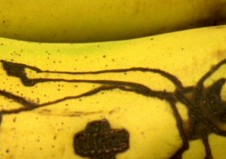 Impresión de una Guerra
By Camilo Restrepo
26 min., 16mm/DCP, color, sound, Colombia/Francia.
Winner of the Pardino d'argento in Locarno 2015