Disarm the Right to Violence!: Recent Mexican Experimental Short Films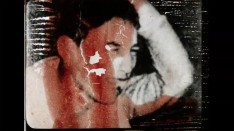 In Person via Zoom: Filmmakers: Arian Sánchez Covisa, Aurora Fragoso, Gerardo M. Porras Garza, Erik Mares, Iliana Pichardo, Pablo Ramos, Andrea Rodea, and Facundo Torrieri
In conversation with Los Angeles Filmforum Programmers Madison Brookshire and Jesse Lerner
Sunday, November 8, 2020, 7:30 pm
US Premieres!
A selection of films produced between 2018-2020 in intensive filmmaking workshops at Catedra Ingmar Bergman and Filmoteca UNAM, in collaboration with DocsMX, led by Travis Wilkerson. The films open an impelling window into a dynamic Mexican avant-garde—at once deeply political, highly engaged, and formally stunning. Part monument, part call to action, these films confront pressing matters in Mexico: 1) the long history of horrific violence against students organizing for human and democratic rights; 2) the disproportionate direction of that violence against women—femicide. This group of films confronts these fraught subjects with poetic charge and lyrical hope. They don't simply depict violence—they use a host of cinematic techniques to embody that violence. Working with an archive of 16mm footage selected by the Filmoteca, the filmmakers vandalize the image itself—they scratch, burn, bleach, and bury the film underground. Those analog, material enactments are then transformed into complex digital films—a hybridized expression, between film and digital, past and present, urgency and reflection, beauty and horror. Drawing on the lessons of the Third Cinema, these films confront horror with equal parts rigor, analysis, and aesthetic grandeur. These remarkable short films offer an early glimpse into an inspiring movement where politics and aesthetics stand shoulder to shoulder, and cinema itself is lifted skyward. —Travis Wilkerson
Biographies:
Facundo Torrieri (La Plata, Argentina, 1975) is a graduate of the National School of Film Experimentation and Production (ENERC), in Buenos Aires, Argentina. He is a screenwriter, director and post-producer. His work has been oriented to visual anthropology, documentary and fiction. He has been part of various academic projects as a film teacher, and worked for different film festivals in Argentina and Mexico, as well as on television and with various independent production companies. He is the founder of Buñuelos Comunidad Creativa, a collective that develops, produces and promotes transmedia projects.
Facundo Torrieri (La Plata, Argentina, 1975) es egresado de la Escuela Nacional de Experimentación y Realización Cinematográfica, Buenos Aires, Argentina. Es guionista, director y postproductor. Su trabajo ha estado orientado a la antropología visual, el documental y la ficción. Ha formado parte de diversos proyectos académicos como docente de cine, y trabajado como parte del equipo de festivales de cine en Argentina y México, así como en televisión y junto a varias productoras independientes. Es fundador de Buñuelos Comunidad Creativa, un colectivo que desarrolla, produce y difunde proyectos transmedia.
Aurora Fragoso was born in Mexico City, she studied at the National School of Plastic Arts of the UNAM. She participated in the Circle of Art Take Action Make Art, in the Exhibition of Latin American Youth Art at the Franz Mayer Museum. She was part of Audiovisual Poles Mexico City, IMCINE. She attended the Documentary Production Workshop of the San Antonio de los Baños International School of Film and TV, the IMCINE Filmmakers Training course, the Documentary Production Workshop with Lucía Gajá at the Mexican Academy of Motion Picture Arts and Sciences. Jury Award Winner at the Arcadia Film Festival for "Kill two birds with one stone". Part of the Offi­cial Selection in Shorts México Film Festival 2020 and at the Contra el Silencio todas las Voces 2020 Film Festival.
Aurora Fragoso nació en la Ciudad de México, realizó estudios universitarios en la Escuela Nacional de Artes Plásticas de la UNAM. Participó en el Círculo deArte Take Action Make Art, en la Exposición de Muestra de Arte Juvenil Latinoamericano en el Museo Franz Mayer. Formó parte de Polos Audiovisuales Ciudad de México, IMCINE. Cursó el Taller de Producción Documental de la Escuela Internacional de Cine y TV San Antonio de los Baños, el curso de Formación de cineastas de IMCINE, el Taller de Realización Documental con Lucía Gajá en la Academia Mexicana de Artes y Ciencias Cinematográficas. Recibió el premio del jurado por el documental "Matamos dos pájaros de un tiro" en el Festival Arcadia Parte de la selección oficial de Festival Shorts México 2020 y el Encuentro Hispanoamericano de Cine y Video documental independiente: Contra el Silencio Todas las Voces 2020
Gerardo M. Porras Garza is a Digital Content Producer and Director from Monterrey, Mexico. He studied Digital Production at the Nou Prodigy School in Barcelona and Film Direction at the Center for Cinematographic Studies of Catalonia. Gerardo develops his non-fiction practice producing digital content for opticaanalitica.com which seeks to demystify the illusions created by global disinformation campaigns and is currently working on a documentary series that traces how the exercise of political power in Mexico has been reconfigured after the electoral victory of leftist president Andrés Manuel López Obrador.
Gerardo M. Porras Garza es un productor y director de contenido digital de Monterrey, México. Estudió Producción Digital en la Escuela Nou Prodigy de Barcelona y Dirección de Cine en el Centro de Estudios Cinematográficos de Cataluña. Gerardo desarrolla su práctica de no ficción produciendo contenido digital para opticaanalitica.com que busca desmitificar las ilusiones creadas por las campañas globales de desinformación y actualmente trabaja en una serie documental que traza cómo se ha reconfigurado el ejercicio del poder político en México luego de la victoria electoral del presidente izquierdista Andrés Manuel López Obrador.
Pablo Ramos is a cinematographer and documentary filmmaker, born in Chiapas in 1982. Through filmmaking, he is interested in social justice and people who work for building a better world. He made the Journalism Degree at The journalism school Carlos Septien Garcia and the Cinema Career focused in Cinematography and Documentary at CUEC-UNAM. He has studied different workshops like Documentary Workshop with Joao Moreira Salles, 16mm Cinematography with Mario Luna and Cinematographer workshop in FICG. He received a summer scholarship in Cinema Production at Northridge University, California USA.
His documentary Film "Rebeldía..." was part of the Oficial Selection at DOCSMX International Documentary Film Fest and The 7° Muestra de Cine INDIMEX, Argentina. He is part of Tortugas al Viento. His work has been published by international media such as AJ+, National Geographic, MSNBC, Mitú, Business Insider, Revolución 3.0, Xinhua and RNW, and also for NGOs such as the Truth Commission for Guerrero State, Greenpeace, GIZ and AMEXCID. He is part of the documentary collective Dospasosabajo.
Andrea Rodea was born on January 4, 1989, in Mexico City. She studied communication in a private school and at the end (unsatisfied by the career) she goes to New York for 6 months to study a series of workshops at Mono No Aware focused on the realization of analog cinema, super 8 and 16 mm. After this trip she returns to Mexico and begins to study a series of philosophy seminars focused on the image at Filmoteca UNAM and on Campus expandido MUAC. In turn, together with his best friend, they create a small production company called Rhizomes Films, where they begin to freelance audiovisual works and also explore their concerns within the image.
Iliana Pichardo Urrutia (Salt Lake City, Utah, 1980) holds a degree in Communication and Creative Writing from SOGEM (Mexican Writers ́ Guild). Writer, screenwriter and founder of Buñuelos Comunidad Creativa, a collective that develops, produces and promotes transmedia projects. She has worked as a Senior Editor for several film festivals and various academic publications. As a scriptwriter, she has written for TV series, fictions and documentaries, and has received grants for the script development of Buñuelos ́ latest documentary. Her texts appear in different digital publications.
Iliana Pichardo Urrutia (Salt Lake City, Utah, 1980) es egresada de Comunicación y de Creación Literaria por la SOGEM (Sociedad General de Escritores de México). Escritora, guionista y fundadora de Buñuelos Comunidad Creativa un colectivo que desarrolla, produce y difunde proyectos transmedia. Ha trabajado como coordinadora editorial para varios festivales de cine y distintas publicaciones académicas. Como guionista ha escrito para series de TV, ficciones y documentales, recibiendo reconocimientos y apoyos para el desarrollo de guión del último documental de Buñuelos. Textos suyos aparecen en distintas publicaciones digitales.
Arian Sánchez Covisa (Mexico City, 1981) studied Literature at the National Autonomous University of Mexico (UNAM) and filmmaking at CUEC (Centro Universitario de Estudios CInematográficos). He graduated as director and cinematographer. He has also attended several workshops by renowned filmmakers such as Kelly Reichardt, Harun Farocki and Travis Wilkerson. His films have screened at several festivals, including DocsMx, Mórbido, FICUNAM, and Fic Morelia. His work as a director approaches experimental and avant garde cinema on 16mm. His last three short films explore the possibilities of film emulsion disrupting techniques. His short film, "Black Brigades" was granted the audience award in the M68: The absent voices contest, during DocsMx film festival. "Invisible Brigades" is his first feature film, which is currently in development.
Arian Sánchez Covisa (Ciudad de México, 1981) estudió Literatura en la Universidad Nacional Autónoma de México (UNAM) y cinematografía en el CUEC (Centro Universitario de Estudios Cinematográficos); escuela de la que se graduó como director y director de fotografía. Ha asistido a varios talleres impartidos por cineastas como Kelly Reichardt, Harun Farocki y Travis Wilkerson. Sus trabajos han sido seleccionados en diversos festivales de cine como DocsMX, Mórbido, FICUNAM, Y Fic Morelia. Su trabajo como director, se aproxima al cine experimental en soporte fílmico en 16mm. En sus tres últimos cortometrajes ha explorado las posibilidades de los procesos disruptivos en la emulsión fílmica. Su cortometraje ¨Las brigadas negras" fue acreedor del premio del público del concurso M68: Las voces ausentes, durante el festival DocsMx. Actualmente, se encuentra en proceso de desarrollo de su primera película: "Las brigadas invisibles".
A chance meeting in Havana with legendary Cuban film propagandist Santiago Alvarez changed the course of Travis Wilkerson's life. He now makes films in the tradition of the "third cinema," wedding politics to form in an indivisible manner. In 2015, Sight & Sound called Wilkerson "the political conscience of American cinema." His films have screened at scores of venues and festivals worldwide, including Sundance, Toronto, Locarno, Rotterdam, Vienna, Yamagata, the FID Marseille and the Musée du Louvre. The NY Times called his most recent film Did You Wonder Who Fired the Gun? "an urgent, often corrosive look at America's past and present through the prism of family, patriarchy, white supremacy and black resistance." His agit-prop essay on the lynching of Wobbly Frank Little—An Injury to One—was named one of the best avant-garde films of the decade by Film Comment and a "political-cinema landmark" by the LA Times. His work with Erin Wilkerson in Creative Agitation was included in the Venice Biennale. His writings on film have appeared in Cineaste, Kino!, and Senses of Cinema. He has taught filmmaking at the University of Colorado, CalArts, Pomona College, and Vassar. He is also the founding Editor of "Now: A Journal of Urgent Praxis."
----------------------
Los Angeles Filmforum screenings are supported by the Los Angeles County Board of Supervisors through the Los Angeles County Department of Arts & Culture, the Department of Cultural Affairs, City of Los Angeles, the Wilhelm Family Foundation, the Academy of Motion Picture Arts & Sciences, and the American Cinematheque. We also depend on our members, ticket buyers, and individual donors
Los Angeles Filmforum is the city's longest-running organization dedicated to weekly screenings of experimental film, documentaries, video art, and experimental animation. 2020 is our 45th year.
Memberships available, $40 Student $75 Individual, $125 Dual, or $225 Silver Nitrate
Contact us at lafilmforum@yahoo.com.
Find us online at http://lafilmforum.org.
Become a fan on Facebook and follow us on Twitter @LosAngFilmforum!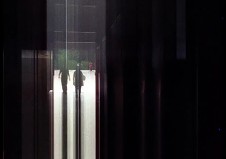 This Square Demands Justice
Pablo Ramos
2019, Digital, 5:58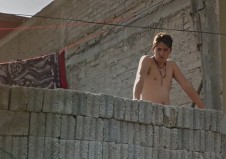 The Concrete Monster
Elías Martín del Campo
2019, Digital, 7:50
In the Jardines de Morelos neighborhood and its surroundings, dozens of women are killed every year. Although it has activated the "gender alert" - a set of measures coordinated by the government -, Ecatepec is the municipality where more femicides are committed. What lies beneath this concrete surface?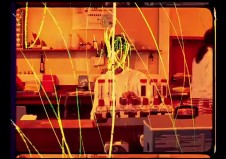 Black Brigades
Macarena Hernandez Abreu & Arian Sanchez
2018, Digital, 9:20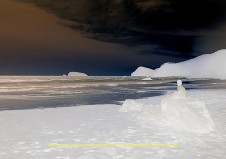 Fissures
Erik Mares & Andrea Rodea
2019, Digital, 10:29
The image is what appears before us. The image that a world of representations imposes on us is an evasion, it is of absolute blindness. To position oneself before the image is to place oneself critically before the world.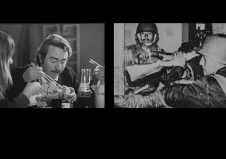 How to Forget a Terror That Has Become Permanent
Gerardo M. Porras Garza
2019, Digital, 15:31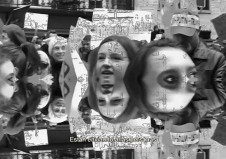 Kill Two Birds with One Stone
Aurora Fragoso
2019, Digital, 10:01
Violence from the word, from the harmless appearance of everyday life immersed in aggression. Expressions privately and publicly in a state of constant violence, and silence as a response, as a way to normalize and perpetuate violence. There is nothing left but to resist from the word to dismantle the hate speech.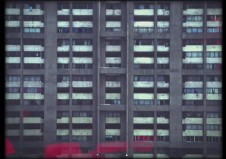 The Appeared
Ileana Pichardo Urrutia & Facundo Torrieri
2019, Digital, 12:26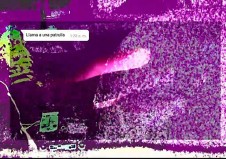 I Got Home Okay
Gisela Gisela Guzmán
2019, Digital, 5:40
In recent years, insecurity and thousands of feminicides in Mexico have led women to seek greater protection and take more precautions to return home safely. I arrived well is a piece of appropriation that talks about how women use the means at their disposal with the intention of taking care of themselves in a violent environment.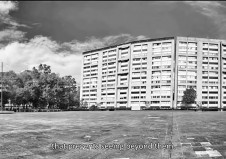 Ouroboros
Antonio Arango
2019, Digital, 8:58