Makino Takashi: Memento Stella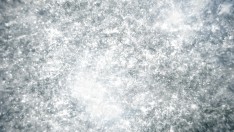 Los Angeles Filmforum at MOCA presents
Makino Takashi: Memento Stella
Thursday, September 19, 2019, 7:00pm
At MOCA Grand Avenue, 250 South Grand Ave., Los Angeles, CA 90012
Filmmaker Makino Takashi in person!  Los Angeles premiere!
Los Angeles Filmforum and MOCA are thrilled to welcome Japanese artist Makino Takashi back to Los Angeles for the LA premiere of his mesmerizing new feature-length work, MEMENTO STELLA.  Using material filmed in numerous cities throughout his travels, Makino radically manipulates and transforms this footage into swirling, immersive masses of energy that feature up to two hundred layers of complex superimposition.  Working at 4K resolution and 5.1 sound, Makino's latest work is a deeply affecting investigation into the micro- and macrocosmic, and an intricate audio-visual treatise on the ephemerality of memory, experience, and existence.  This program is made possible with support from The Japan Foundation.
Tickets: $15 general; $10 for seniors; $8 for students with ID; free for Filmforum and MOCA members. Available in advance from Brown Paper Tickets at https://www.brownpapertickets.com/event/4328134 or at the door.
About Takashi Makino:
Takashi Makino (b. 1978 ) is a Tokyo-based experimental filmmaker
widely considered to be one of the most influential Japanese moving-image artists of his generation. After graduating from the cinema department at Nihon University College of Art, he spent time honing his skills in the London-based studio of the Quay Brothers before moving back to Japan. His unique working process usually involves capturing representational footage of humans, nature, and urban life in various formats and then transforming these images radically during the editing stage. Through a process of layering, superimposition and other formal manipulations, these concrete images blend together into pulsating visual fields of organic abstraction in his finished works.
Makino regularly presents installations, screenings, and audio-visual performances of his work internationally, having appeared in over 120 cities to date. Recent engagements include: documenta 14, Athens, Greece (2017); Austrian Film Museum, Vienna, Austria (2017); New York Film Festival, New York, USA (2014, 2017); Whitechapel Gallery, London, UK (2016); The Korean Film Archive, Seoul, Korea (2016); BFI IMAX Theatre, London, UK (2016); MoMAPS1, New York, USA (2013); San Francisco MoMA, USA (2009); New Museum of Contemporary Art, New York, USA (2008). In 2012, he was awarded the Tiger Award at the International Film Festival Rotterdam.
https://emptygallery.com/artists/takashi-makino/
 ----------------------
Los Angeles Filmforum at MOCA furthers MOCA's mission to question and adapt to the changing definitions of art and to care for the urgency of contemporary expression with bimonthly screenings of film and video organized and co-presented by Los Angeles Filmforum—the city's longest-running organization dedicated to weekly screenings of experimental film, video, documentary, and animation.
Education Programs at MOCA, including Contemporary Art Start and Sunday Studio, and the MOCA Teen Program, are generously supported by The Hearst Foundations, Banc of California, MOCA Projects Council, the Los Angeles County Board of Supervisors through the Los Angeles County Arts Commission, City of Los Angeles Department of Cultural Affairs, The Capital Group Companies Charitable Foundation, Edison International, Joseph Drown Foundation, The Rosalinde and Arthur Gilbert Foundation, Satterberg Foundation, Dwight Stuart Youth Fund, Michael Asher Foundation, The Kenneth T. and Eileen L. Norris Foundation, The Rhonda S. Zinner Foundation, The Winnick Family Foundation, and​ Pazia Bermudez-Silverman.
For more on Los Angeles Filmforum, visit lafilmforum.org, or email lafilmforum@yahoo.com.
For more information on The Museum of Contemporary Art, Los Angeles, visit moca.org.
Filmforum Memberships available, $70 single, $115 dual, or $50 single student
Contact us at lafilmforum@yahoo.com.
Find us online at http://lafilmforum.org.
Become a fan on Facebook and follow us on Twitter @LosAngFilmforum!
Los Angeles Filmforum is the city's longest-running organization dedicated to weekly screenings of experimental film, documentaries, video art, and experimental animation. 2019 is our 44th year.
Memberships available, $70 single, $115 dual, or $50 single student
Contact us at lafilmforum@yahoo.com.
Find us online at http://lafilmforum.org.
Become a fan on Facebook and follow us on Twitter @LosAngFilmforum!

For more information: www.lafilmforum.org or 323-377-7238, 213/621-1745 or education@moca.org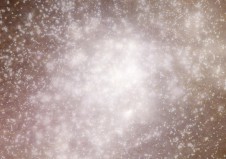 Memento Stella
Filmmaker, Cinematography, Editor : Takashi Makino
Japan, Hong Kong, 2018, DCP(4K VIDEO), color, sound, 60 minutes
Memento Stella is a original phrase I coined to remind me to "remember the stars" and "never forget that we too reside among the stars", as well as the title of a project I started from winter of 2016.
For several years I've travelled the world, screening my work. And throughout this dark, sad world, amid war and terrorism, countless lives lost to natural cataclysms caused by human-caused, and there hasn't been a single day that death hasn't been in my thoughts.
At the same time, I do realize that it is not only death that binds us. We are also born and raised and living on this little planet, among the stars. I pursue my work with the idea that if each day, we might be conscious of this truth for even a moment, then maybe perhaps somewhere deep in our hearts, we might find shared artistic expressions, keys to a place beyond the religions, politics, borders, languages, and personal desires which tear us apart. -December 2017 Takashi Makino
Production Note:
During 2016-2018, I had been collected many of 4K video footage shot by myself. The shooting was did mainly in Japan, Europe, US. I used a very old lens from film camera, and images could keep high resolution but soft filmic images.  I could express very sharp and rich focus work.
About Editing, I made more than 200 layers of 4K video and created images. That work style was almost similar with knitting thousands of electric images.
 During making this film, 3 of my good friends passed away, and I deeply thought about life and death, the relationship of this world and human being.