Holly Would If She Could: Artists' Responses to Hollywood
As part of LA Freewaves 11th Festival of New Media Arts, Holly Would If She Could: Artists' Responses to Hollywood
Freewaves' 11th festival, Hollywould, will fuse media arts and Hollywood Boulevard, transforming it into a massive, multifaceted screening room. Spectacular international videos will explore "what could be" plus "what is." Filmforum is taking part by highlighting new video work that revisits, deconstructs, and dances with films and locations from Hollywood's filmic history.
Freewaves, a global arts organization, will present "Hollywould," its 11th festival of new media art along Hollywood Blvd. in the heart of Hollywood, California. For five days and nights – from Thursday, October 9 through Monday, October 13, 2008 – the festival will showcase 160 experimental videos, films and media art from around the world on the Freewaves web site and on the iconic Walk of Fame.
 The festival will transform the world-famous boulevard into a massive, multi-faceted screening room. Selected works will be activated by live events, displayed on LCD screens inside stores and installed in storefront windows. Special events, screenings, and site-specific happenings – most free unless otherwise noted – will take place at various venues such as LACE, American Cinematheque's Egyptian Theatre, the Roosevelt Hotel, the Musicians Institute, and the Knitting Factory as well as portals connected to the festival's unique web-based content.
I Yam What I Yam
Directed by Bryan Konefsky (16 min.)
Monocular vision meets one-eyed Popeye the Sailor Man.
L.A.: Dean BURST
Directed by Peter d'Agostino (6 min.)
Triptych installation that chronicles two visits to the Griffith Observatory: one by James Dean in 1955, the other by d'Agostino in 2007.
Imago
Directed by Minou Norouzi (8 Min.)
Conceived as a hypothesis that ones favorite line from a movie contains within in the essence of a person's ideal, a passion, conviction or sense of self, Imago maps a series of frozen moments in the Los Angeles acting community.
Let's Get Out of Here
Directed by Rahne Alexander (2:35 min.) A montage of the most used line in Hollywood history.
The Same Dream
Directed by Matthew Rana (2:30 min.) The death of Lawrence of Arabia and poetic sorrow courtesy T.S. Elliot's "The Weeping Girl".
Boulevard
Directed by Peter Horvath (12 min.) Narrative drama of sexual angst that is centered in the middle of Hollywood Boulevard.
Between 2 Deaths
Directed by Wago Kreider (7 min.) A ghost of cinema past living in the present, with the graveyard scene from Vertigo reconstructed and combined with itself, past and present.
Murder and UFOs
Directed by Brian Macdonald (20 min.) The last days of Marilyn Monroe told in mini-Hollywood epic style. Lounge jazz and retro synth darken this noir silent composed of Monroe, JFK and RFK, and Star Trek clips.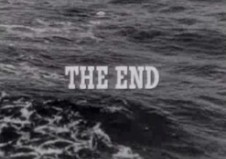 The End
Directed by Daniel Nord (2 min.)
Classic endings and impending disaster…